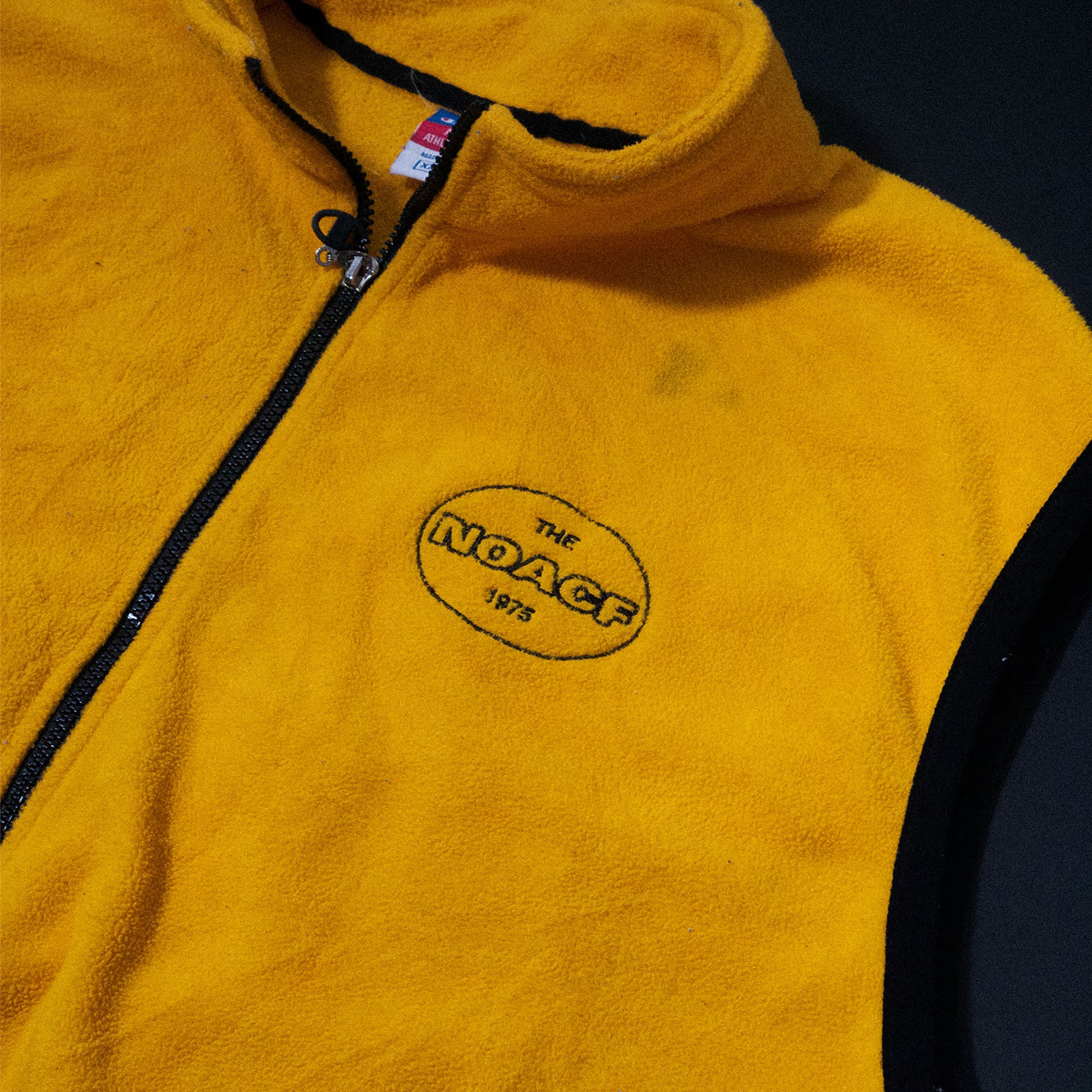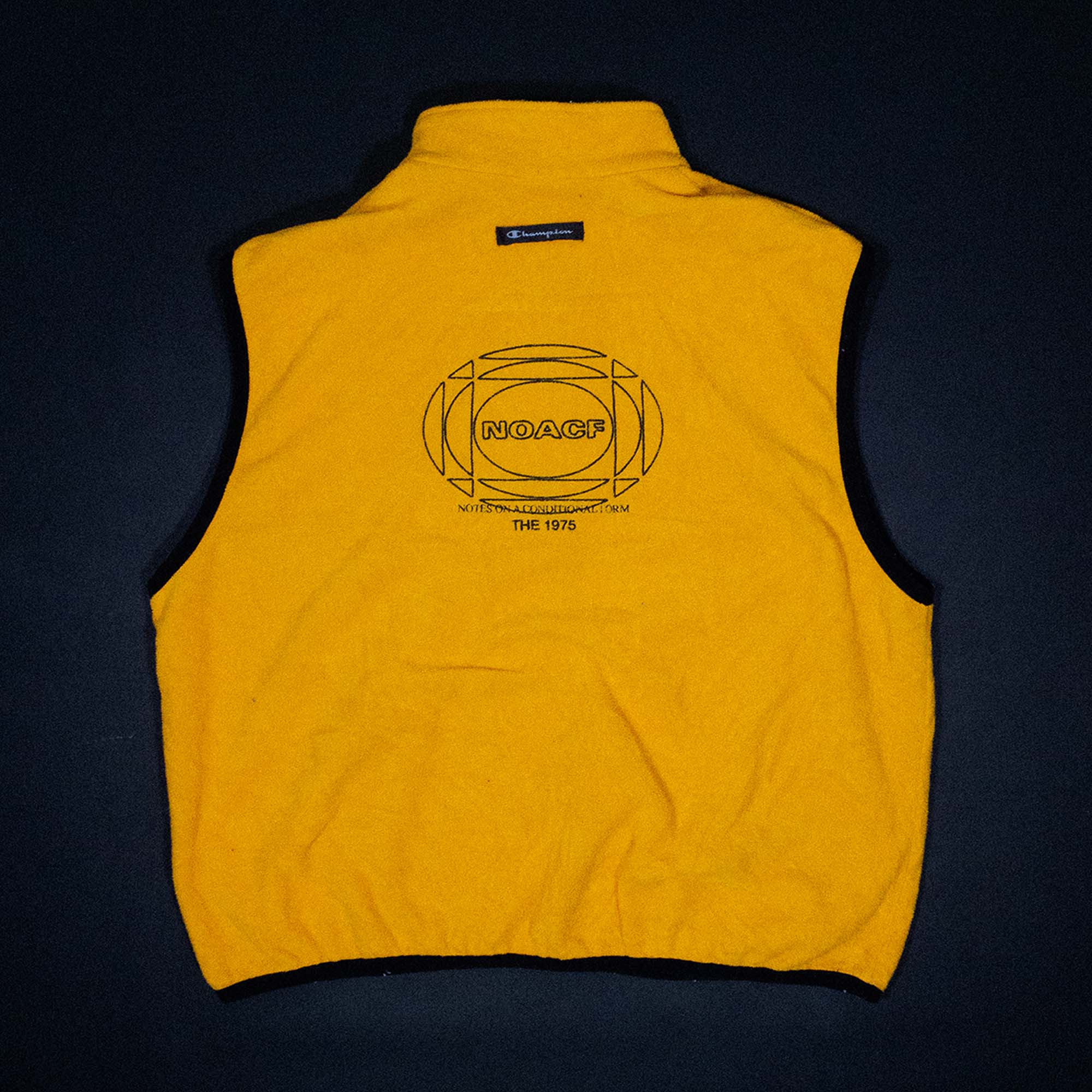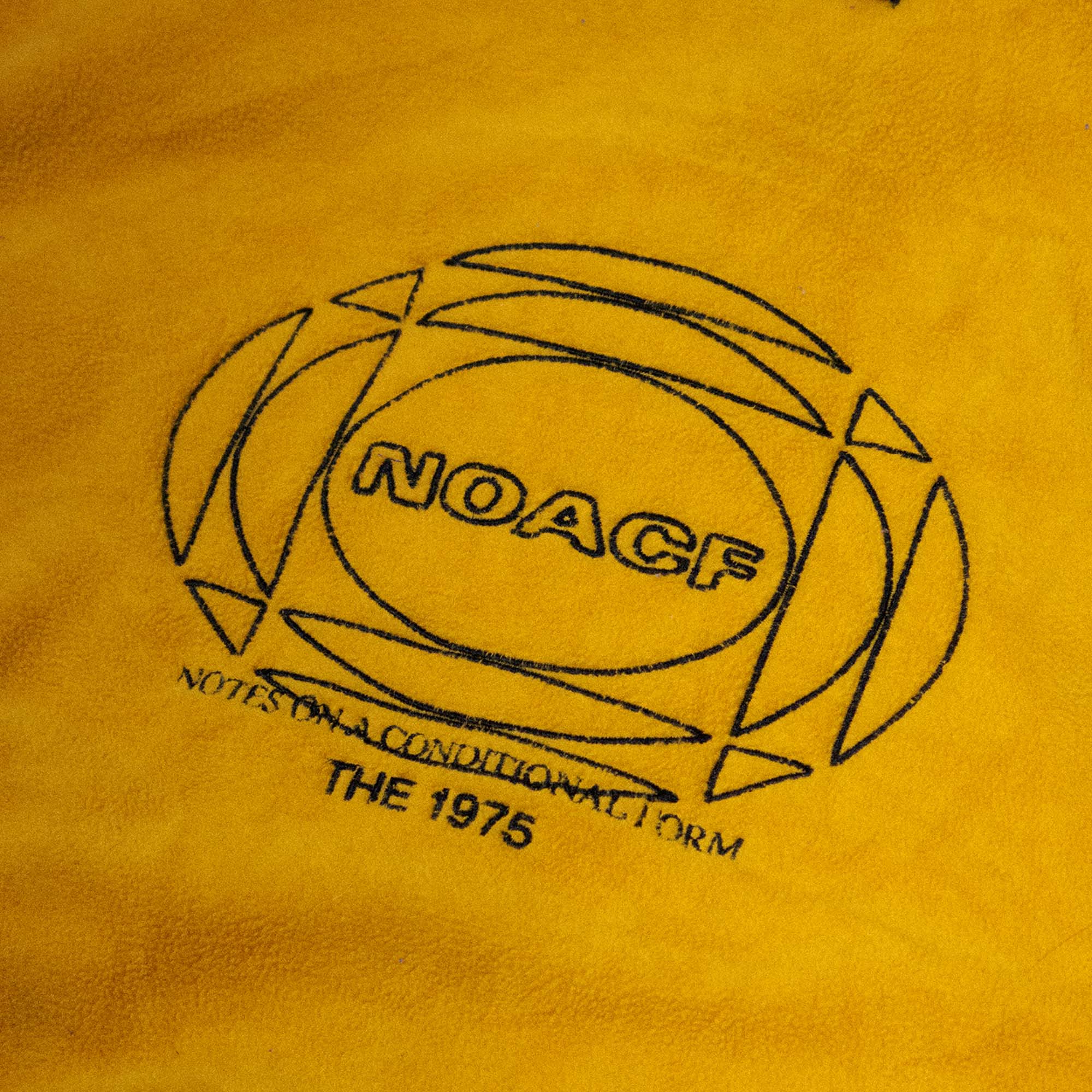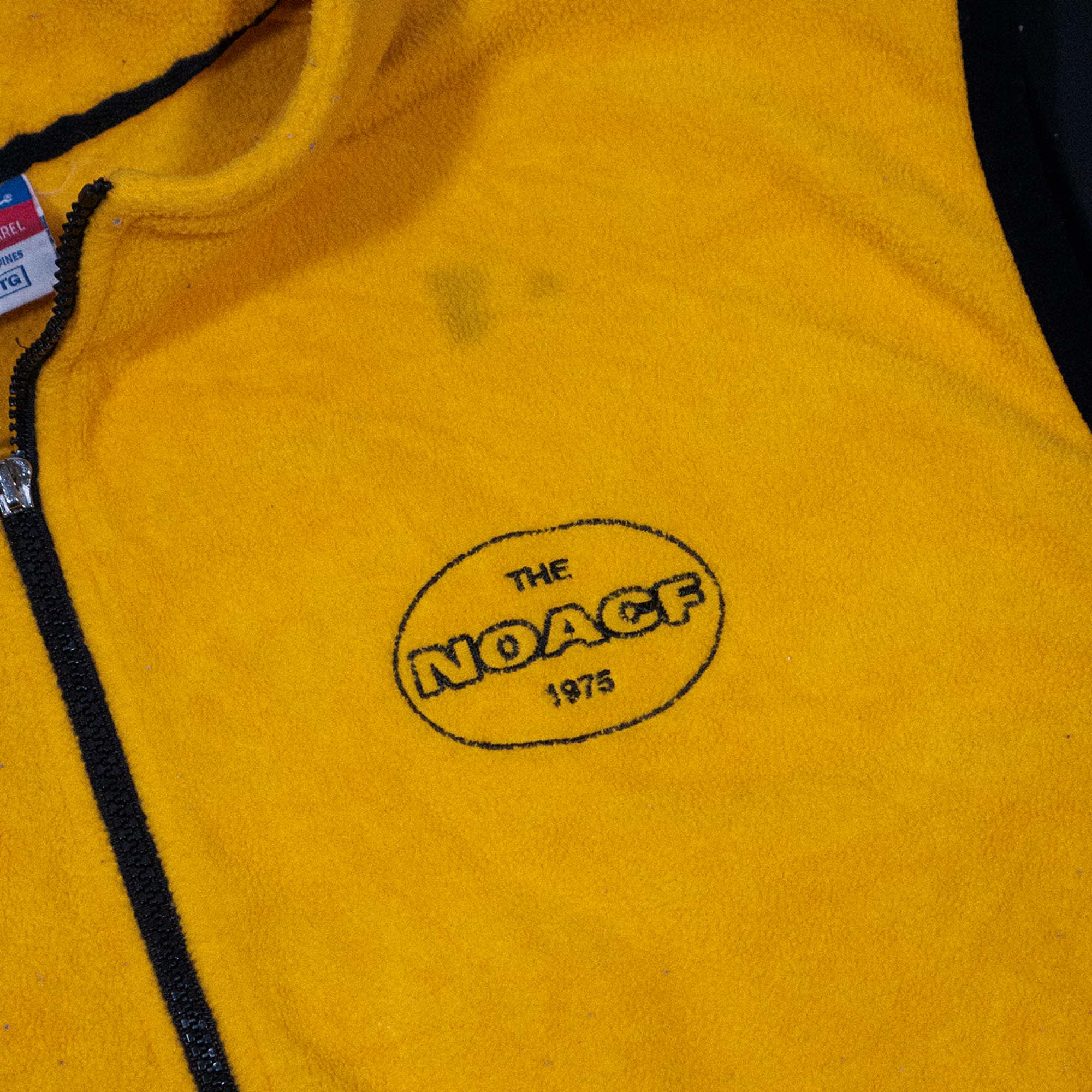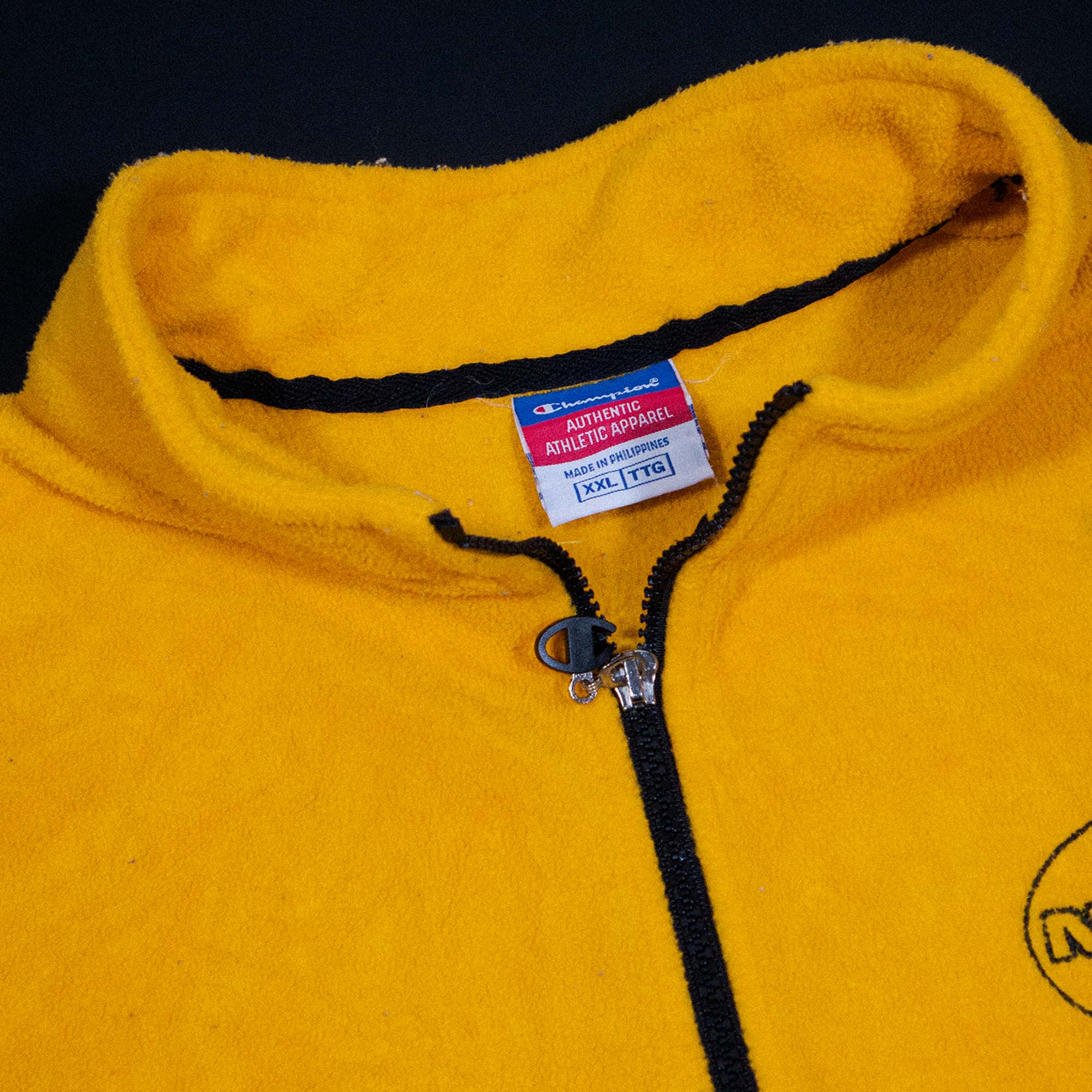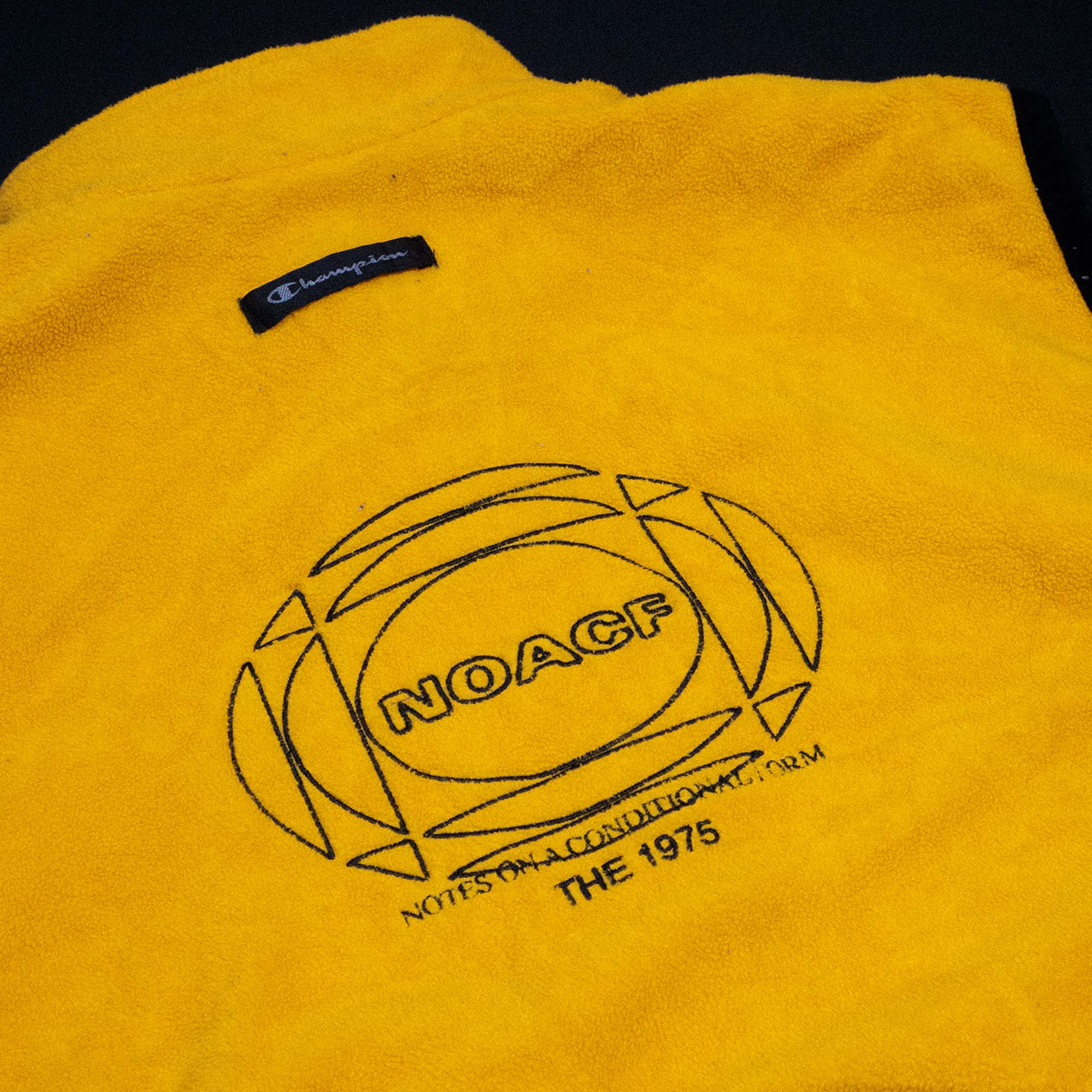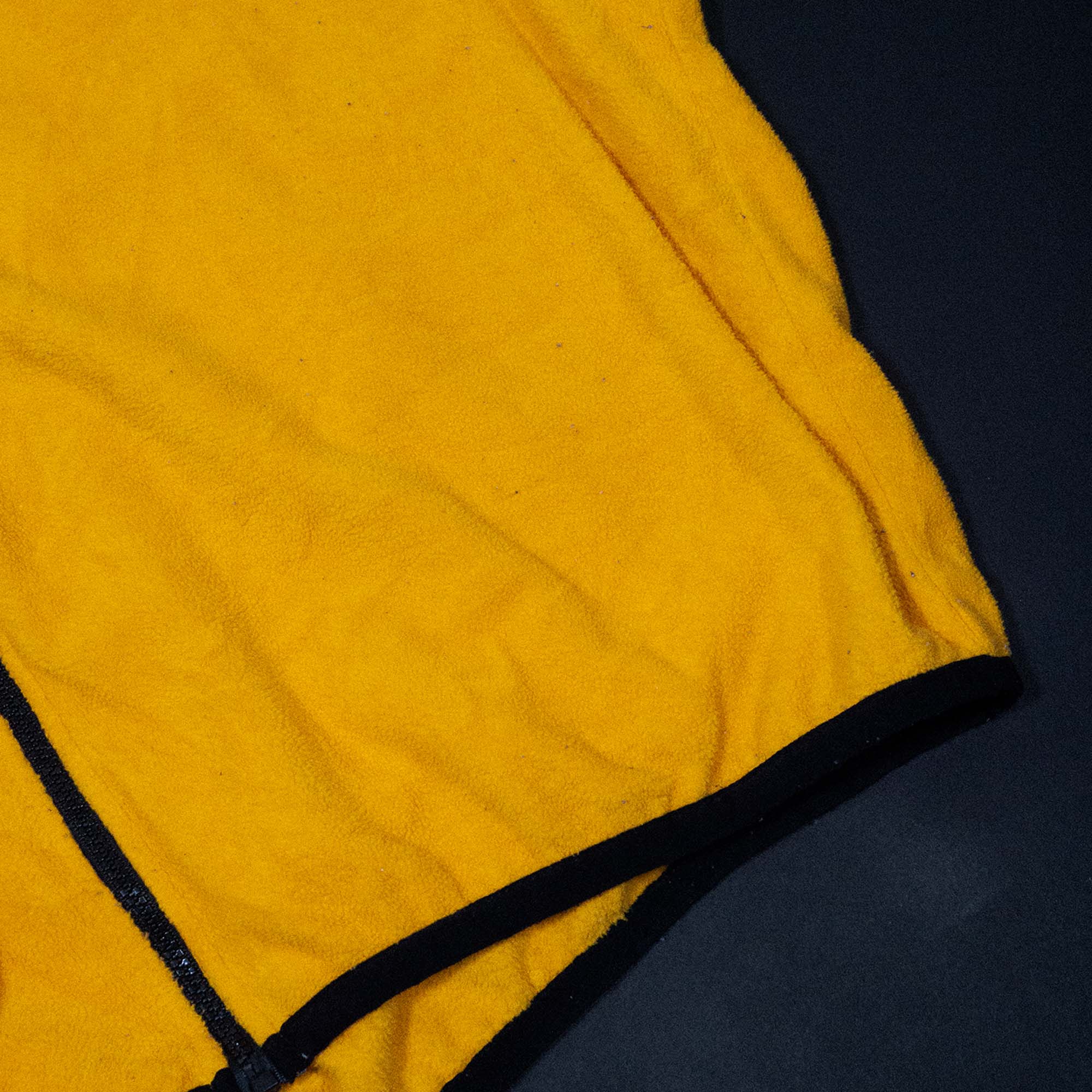 The 1975 - NOACF Yellow Chamption Zip Gilet (RE-WRX)
Description
RE-WRX this product?
Size on label - 2XL (TTS)

Measurements (approx):

Height:  67cm
Width: 64cm
Have an idea for a logo, image, text or literally anything else that might look good embroidered onto this garment?

Awesome, we can RE-WRX this product to your specifications and ideas for a small additional price.

Just click the RE-WRX link on this, or any other product you wish to customise, and we'll get back to you to let you know if the request is possible!
The 1975 - NOACF Yellow Chamption Zip Gilet (RE-WRX)
FAQ
Do you offer returns?
Yes. But for items that are customised by yourself/RE-WRX's, we sadly won't accept returns as these items are specifically made/adjusted for you and therefore cannot be resold.

Return postage must be covered by the buyer and we recommend sending via a Signed For method to be safe. Please also try your best to follow our size advice instead of ordering to try as it saves the planet (and both of our time)!
What is a RE-WRX?
A RE-WRX'd piece or RE-WRXing an item is essentially just reworking it (see what we did there, clever right?). We can add whatever you'd like to the garment in question or the garment has already had a design added to it.

RE-WRX'd items differ from bootleg garments as RE-WRX's are usually performed on authentic branded vintage. The authentic brand will usually be at the end of the product title whilst the RE-WRX subject opens titles.
Can I RE-WRX any product?
Yes, to an extent. Pretty much any product you see on the site we can work on, whether it's already a bootleg/RE-WRX item or an original vintage piece. So don't be afraid to ask as we'd much rather answer you then have you worried it might not work.

There may be exceptions with certain garments (jackets etc) but we'll always make it clear from the outset.
Are bootleg items authentic?
No. And this is very important as we aren't here to rip anyone off or confuse people with the authenticity of items. If a product has '(BOOTLEG)' within it's title, you can assume it's likely to not be authentic and instead, is a reworked item of vintage/an item we can't authenticate.

All other products are completely authentic to the brand name mentioned within their title (including RE-WRX's).
SHIPPING
FREE SHIPPING
All UK orders £40+ are shipped completely free of charge. Otherwise, you'll have the option of choosing either 'Standard' or 'Express' shipping at 3 different basket weight levels. Standard items are usually shipped via 2nd Class whilst Express go via 1st Class or 1st Class Signed for.
INTERNATIONAL
We ship pretty much anywhere in the world and, if your address is accepted at checkout, that means you're all good. International shipping prices are either £9.99 or £16.99 depending on your basket weight. These will always be dispatched via Tracked methods (and signed where possible).
DISPATCH TIMES
We aim to dispatch all orders placed prior to 3PM the following business day however, this is not a guarantee. If you ordered via an 'Express' method your order will be prioritised for dispatch but during peak times, turnarounds may be slightly slower than usual. Feel free to email us for accurate estimates to avoid disappointment.
TRACKING
All UK orders will be issued a tracking/reference number upon dispatch however, the majority of these numbers will only state once an item is delivered or delivery has been attempted. For international orders, you will be issued a fully trackable number upon dispatch and we encourage you to follow this to avoid potential hold ups.